The introduction
A fading entertainment industry since the 2000s, comic books have finally begun to breathe new life into it. Are we seeing a resurgence? It would be premature to say so, but Indian comics have gained popularity in recent years. There are several reasons for this, including the rapid influx of new publishers. It has given hope to avid comic book readers and has also injected interest among the readers; there are now people of all ages reading comic books and collecting them.
Why did Indian comic book readership decline?
In India, comic books have always been associated with kids. My parents and all the people I saw growing up, it was only kids who took an interest in comics. And even now, as an adult, when I read vintage comic books, I don't think I can pick one and suggest it to someone who loves reading books but could fall in love with comics too. Who is to blame for this? Publishers, digitalization, exposure to TV media, or someone else—there are many thoughts that have crossed my mind since 2018 when I resumed reading comic books after a 16-year hiatus. I have been part of several comic groups where this has been the hottest topic several times. Why couldn't the comics rise again? Why couldn't it reach the masses again?
The first obvious reason was the impact of TV. The sales started declining with the arrival of television and got worse with each passing year as computers, video games, and smartphones became more popular modes of entertainment for kids.
The scenario wasn't different with western comics either, as Marvel and DC were barely surviving, and Marvel went on the verge of bankruptcy too. But breaking into movies helped them survive as a comic book publication as well.
What is the problem solver?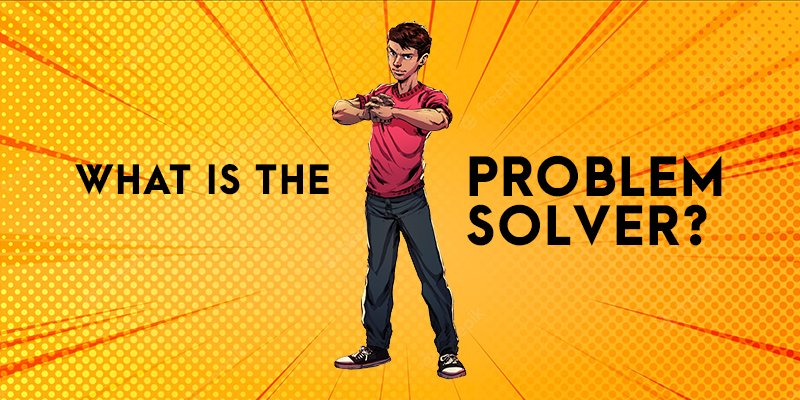 When you see the two things separately (movies and comics), western comics aren't doing that great even after getting popularity from their cinematic universe. In fact, manga sales have just outperformed American comics recently in the United States.
So the question of how manga outperforms American comics arises. Nowadays, Marvel is everywhere. In this way, we can see our beloved superhero once every quarter of a year and in a web series in the meantime. On the other hand, manga sales are backed by only anime, which doesn't have the same reach and same amount of audience if we can ignore the recent surge of anime movies being widely released on the silver screen.
Enough with the questions and doubts! right? The answer is plain and simple: Mangas are better. The answer might not be to your acceptance if you haven't read manga or watched anime a lot. But one who has been a fan of both comic books and manga can say this even if they don't know the reason.
How is Manga different?
It was 2001 when Dragon Ball Z first aired in India. The buzz of the show among the kids was such that it became an instant hit and the favorite show of all the kids at that time. After a couple of years, the Pokémon world made a separate fan base in India. The same can be said for other anime shows such as Bay Blade, Naruto, One Piece, and others. And if you think that's it, you are wrong! That's the most beautiful thing about manga and anime. They have always come up with a new story that gets a hit among the younger generation of that time. It was Dragon Ball Z, Naruto, and One Piece in the 2000s. In the 2010s, Death Note, Hunter x Hunter, and Full Metal Alchemist were popular, followed by Attack on Titans, My Hero Academia, One Punch Man in the 2015s, and Demon Slayer in the 2020s. They have always come up with something that has become a bridge between the younger and older generations. They never ignored the younger generation and didn't make the mistake like Western and Indian comics to cash in on the cards of nostalgia for the 90s kids. I was born in 1988 and count myself as an avid comic book reader today. Yes, I was buying the vintage comics, but stopped buying them soon when I realized that am only buying them but not reading them at the same rate. I can buy the same comic with different covers as many times as a publisher wants, but would that help us get better? Yes, it will fill up the pockets of a publisher, but it won't help us reach new readers.
A new comic book about your favorite superhero that you have been reading for the past 30 years might not have the same impact on a new comic book reader. And even if it could, this young reader would have to read hundreds of comic books to enjoy it as much as you do. This is a big issue. I won't hesitate in saying that if you could find even a few hundred readers who would have such patience in modern times.
Is nostalgia killing the comic book world or helping it grow?
It would be too harsh to say it is killing the comic world, but I think it isn't helping it grow either. The biggest flaw of American and Indian comic books is that their worlds and characters never progress, and when they do, they come back to their roots again with a reboot. On the other hand, the manga is written in a way that its world progresses in one direction. The characters evolve, they lose their dear ones once and for all, and there is a definite end, even if it comes after several years. Manga readers love this. And this is their USP. They do not rely on a person to cash them endlessly.
Although I haven't read a lot of manga, I have watched hundreds of anime. And the essence of both anime and manga is the same. One of the other prime factors of their success is the wide range of genres they cover. They have manga for kids, adults, and for teenagers. They have manga on sports such as soccer, basketball, etc.; hobbies such as singing, dancing, etc.; history; action; academics; and what not.
I hope you can see the big picture here. The manga industry looks like a huge literary library. One can choose manga based on their favorite genre, unlike western and Indian comics where the primary focus is always the superhero genre.
It is not that Indian comic books aren't exciting. Nostalgia pays off for the 90s or older generation, but if this is being seen as the rise of Indian comics, then you are wrong.
The Rise of the New Age of Indian Comic Books
The new age publishers are coming in, which excites me more, and I think they can only help us revive the comic book industry. The New Age comic books are exciting and comprehensive, with something for everyone.
The comic book sales in India aren't as exciting as the sales of western comics, but with the introduction of more than a dozen new comic book publishers in the last year, the future looks exciting. The OTT market is exciting, and the recent news that Yali's the Village has been picked up for an Amazon web series is icing on the cake for the Indian comic community. Comics are the cheapest way to get your IP published and recognized. Breaking into any OTT platform can raise enough capital for a comic book publisher to get going and make the comic book industry grow more.
There are a number of factors that the new age of comic books is doing in the right manner. First, availing the comic books in Hindi and English both, makes them more accessible to a wider audience. Second, these comics are often rooted in Indian mythology and culture, which makes them more relatable to Indian readers. Third, the quality of Indian comics has immensely improved in recent years, which is the need of the hour because, nowadays, readers are exposed to international content more than ever.
So if you're looking for something new to read, be sure to check out the latest Indian comic books. Thanks to the growing comic culture in India, I would like to mention some of the exciting comic book publishers you should check out.
Bullseye Press – Availability – Comic books in Hindi and English
Swayambhu Comics – Availability – English and Hindi Comic Books
Arc Comics
Fiction Comics
Fenil Comics
This is an exciting time for Indian comics. The industry is growing and evolving, and it's attracting a lot of attention both at home and abroad. If you're interested in learning more about Indian comics, you should join some of the best Indian comic Facebook groups. The following are my recommendations.
There are fascinating comic book stores as well that comes with great deals every now and then. Buy comic books online from these trusted sources. You can go with any one of them.
Comics Adda
Uma Cart
Comic Haveli
Comic Mafia
Hind comics
JH Comics
Do you Count yourself as a True Comic Fan?
Give us a chance then